Non riding activities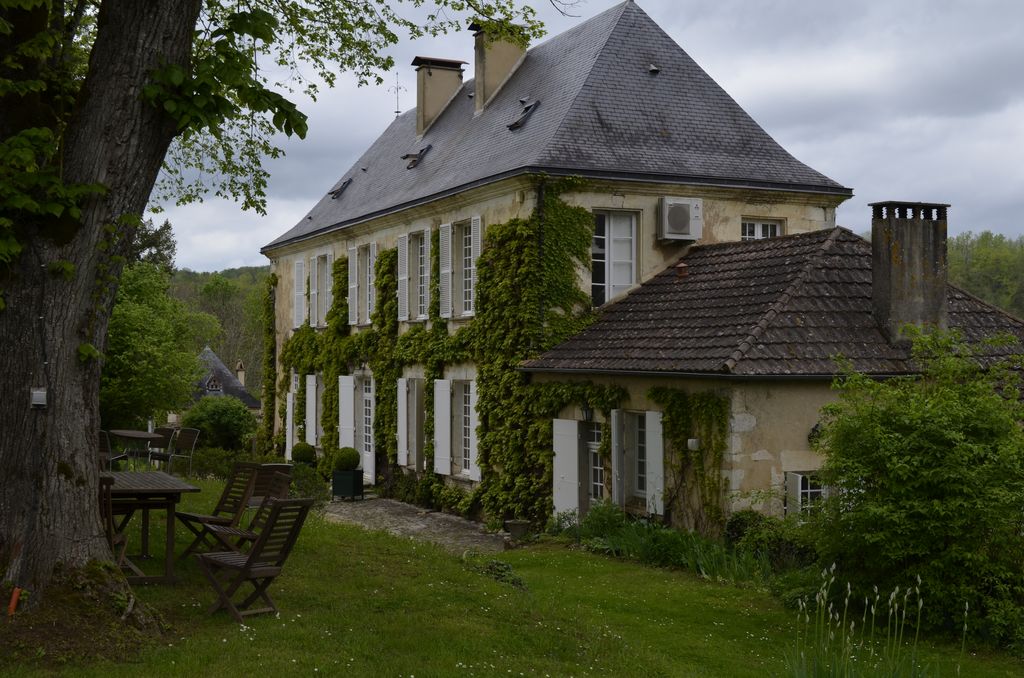 All too often riders who have non-riding friends or partners have to choose EITHER a riding holiday, OR non-riding holiday because those not on a horse feel excluded. Not here at le Bourdil Blanc.
Let us assure you that non-riders also have a fabulous time on our riding holidays! The riding weeks are based at the le Bourdil Blanc, a beautiful 18C manor that has just about every facility one can imagine to keep both riders and non-riders contented.
The relaxed 'house party' atmosphere - with no fussing staff – encourages all our guests to treat the house as their own, however they choose to spend their day, enjoying it at their own pace and in their own way.
Options
STAY AT BASE CAMP, le Bourdil Blanc
So, as soon as the riders have left for the day, those at the house can settle back to enjoy the peace and quiet.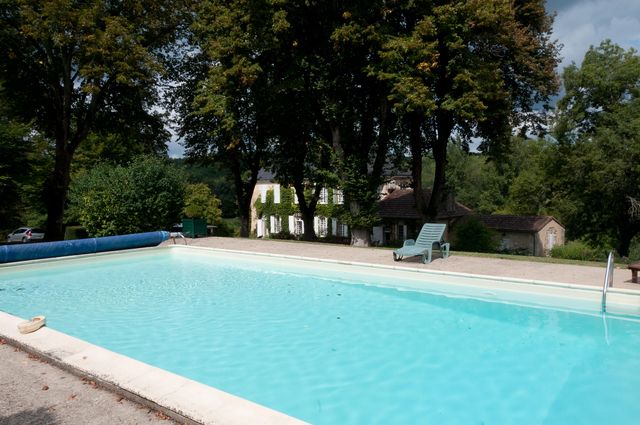 You could, for example, just stay in bed all day if you wished. But choose to venture out into the grounds and you will find a gorgeous heated swimming pool, a hard tennis court, a charming lake stocked with carp, a designated trout stream (you will need to purchase a licence locally to fish the stream) and a delightful meadow garden. Racquets, balls and all manner of sporting equipment are supplied, though if you are expert tennis player you might like to bring your own racquet.
Or, weather permitting, you might prefer curling up in front of a log fire with one of the many books in the huge living room. In fact, make yourself at home and do as you wish.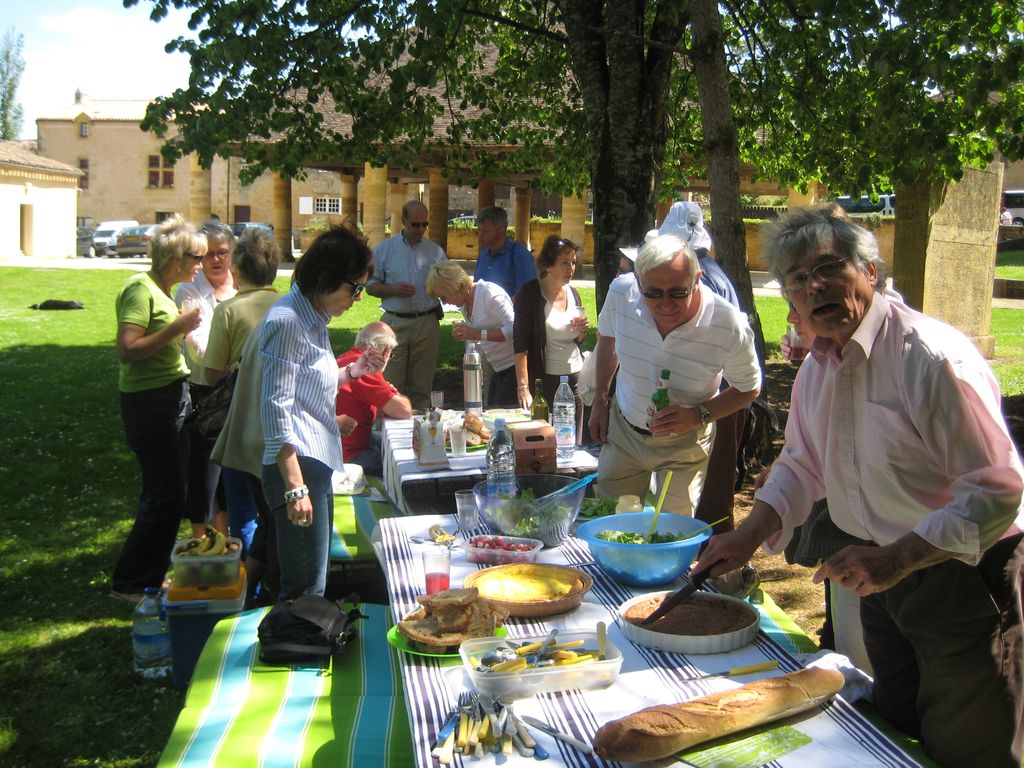 Being in France food is never too far from one's mind and we strongly recommend that you non-riders take the opportunity, at least once, to join the riders on their picnic lunch, and the wine-tasting tour. This gives you all the opportunity to experience the same wonderful countryside and chateau lifestyle that the riders will be enjoying every day. And the picnics prepared by our own chef, Bernadette, are unmissable.
We recommend hiring a car for the duration of the holiday so non-riders can easily join the others for the picnic lunches, and maximize the terrific opportunities to explore the many historic and fascinating places nearby, details of which are available at the house. We are happy to help with this so please let us know what you would like.
SIGHTSEEING
The Dordogne is an area of outstanding natural beauty, one of the most beautiful in Europe, not dissimilar to Tuscany. This is a green land of farms, wooded hillsides and gentle winding rivers. It is still unspoilt rural France at its best. Long let it remain this way.
The area is rich in history and pageantry. The English ruled Aquitaine for 300 years in the Middle Ages under the Plantaganets and there are many castles, bastide towns and fortified churches to visit.
There is much to see and visit, to name but a few: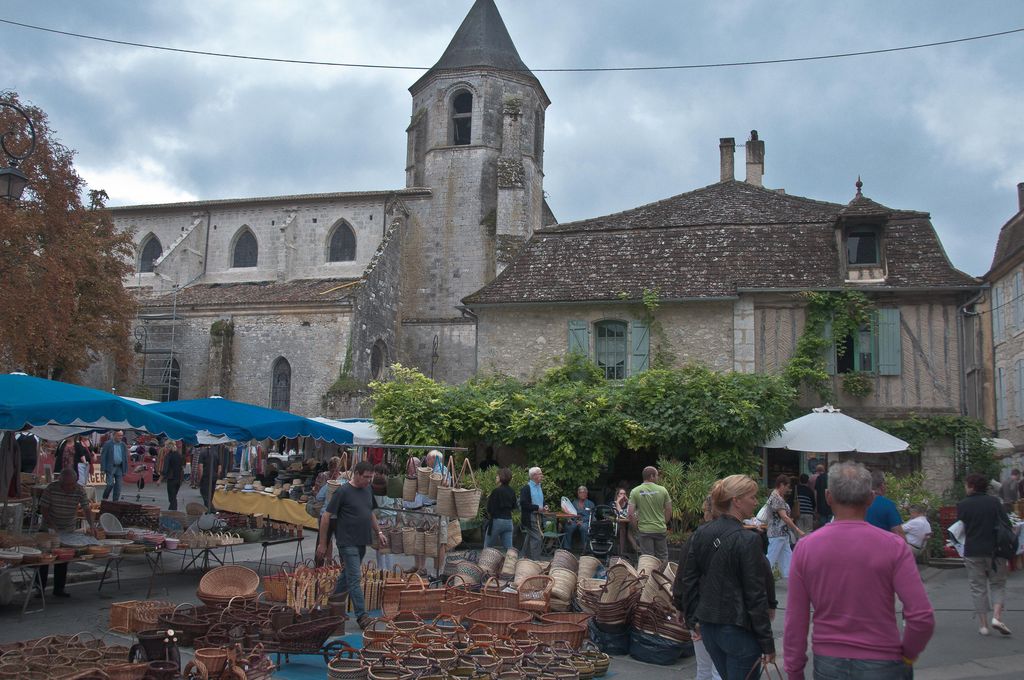 The morning food markets full of regional food delicacies
The bastide towns (mediaeval walled cities) and churches
Sarlat "the best preserved mediaeval town in France"
Lascaux caves and their prehistoric paintings
Canoeing trips on the Dordogne
Shopping visits (antiques, Limoges porcelain)
We have a local guide who can plan and spend a day with you showing you the highlights of this area, or you can explore independently in which case you will need a car as mentioned above.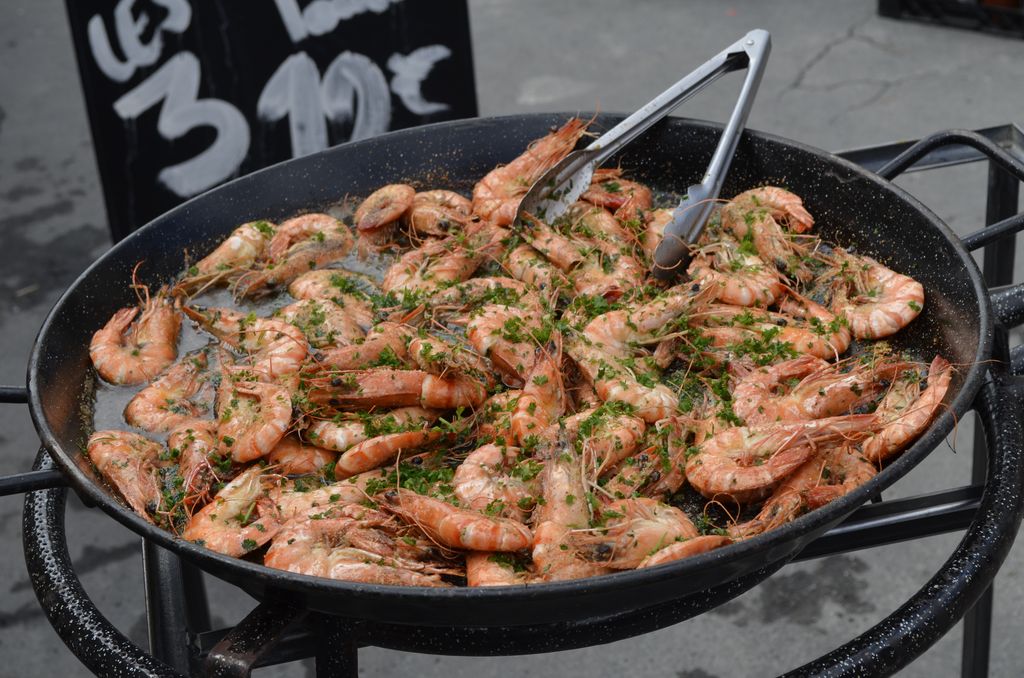 This is one of the gastronomic centres of France after Lyon, famous for its foie gras, duck, truffles, mushrooms and seafood.
It is also well known for its wines. The world famous vineyards of Medoc and Saint Emilion are close by and the local wines of Bergerac, Pecharmant, Montbazillac and Cahors are also excellent. Wine-tasting tours can be arranged and are fascinating even if you are not a wine buff.
Sporting activities

GOLF There is a spectacular course nearby at the elegant Chateau des Vigiers. Designed by Donald Steel this 27-hole course meanders through vineyards and orchards, with stunning views, and a cosy clubhouse with an excellent restaurant. There are many other golf clubs in the area including Chateau des Merles, 9 holes and Villeneuve sur Lot, 18 holes.
There is wonderful walking and also mountain biking locally, there are two bicycles here at le Bourdil and we can arrange hire of additional bikes if you wish.
So, please do not worry about non-riding partners. With so much choice of things to do (or not do!), we know you don't have to ride a horse to have a wonderful holiday here at le Bourdil Blanc.
If you would like more information on the accommodation, the Dordogne area, or anything else on our website, please click on the "contact us" button above, and we'll get back to you as soon as we can.