Riding Itinaries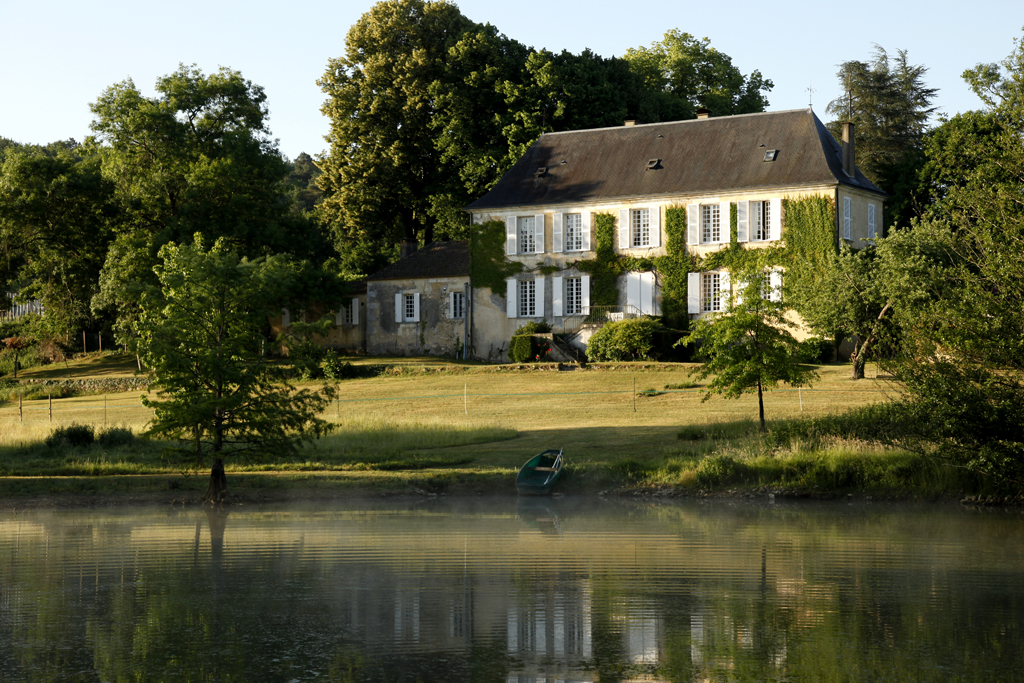 The standard 7 night itinerary generally includes riding on 6 days, following a different route each day with half a day free to visit local sites or simply to relax by the swimming pool. Day by day arrangements and routes may be varied by your host and guide depending on the season, the ability and interests of the group and also local conditions. Final decisions are left to the discretion of your guide and host.
The standard itinerary planned for a week's stay is set out below but please note that this is just an example and both the riding and places visited can change.
Day 1 (Saturday)
You will be met at the airport or train station in Bergerac and driven the 10 minutes or so to 'Le Bourdil Blanc' with time to settle in before evening drinks. Dinner and overnight at Le Bourdil. (D)

Day 2 (Sunday)
After breakfast head the short way down to the stables to meet the horses and try them in the paddock under the expert eye of your riding guide Antoine. Then, as Sunday is market day, a quick change and set off by car at about 10.30 to visit the street market in Issigeac which is great fun and full of local colour. Morning shopping in the market before returning to the house for lunch followed by a ride of between 2 and 3 hours. Return to the manor house in the late afternoon for drinks and dinner, then overnight at Le Bourdil.(B,L,D)
Day 3 (Monday)
Breakfast, then mount up and set off riding. Today's route takes you through the village of Lamonzie Montastruc and across la Forêt de Liorac to the private Chateau Garraube with its formal gardens, then on to the pretty village of Saint Marcel du Perigord where you stop for a picnic lunch near a stream. After lunch ride on to Pressignac-Vicq where the horses will stay overnight. Return to 'Le Bourdil Blanc' by car and Bernadette will cook a delicious, typical local dish to be washed down with some great local wines! Dinner and overnight Le Bourdil. (B,L,D)

Day 4 (Tuesday)
Breakfast and a short drive back to Pressignac-Vicq to meet the horses. Today's ride takes you down to the Dordogne river - a spectacular ride with wonderful views. Stop on the bank of the river for a drink and a picnic lunch and in the afternoon ride back to Pressignac-Vicq by a sharply contrasting route with the opportunity for a few good canters. Driven back to Le Bourdil for a well-earned drink before dinner. (B,L,D)

Day 5 (Wednesday)
Breakfast before returning to the horses and riding them back home through the forests to the manor. Stop for a picnic lunch along the way arriving at Le Bourdil in time to change and relax before enjoying another delicious dinner. Overnight at Le Bourdil. (B,L,D)
Day 6 (Thursday)
Set off on a morning ride through the forests and vineyards either to Chateau Tiregand (owned by the Saint-Exupéry family, one of whom wrote the well known children's book, 'Le Petit Prince') or to Les Terres Vieilles. Both produce excellent local wines and there will be time for an informal and informative wine tasting before riding back to Le Bourdil for lunch. The afternoon free for sightseeing or to relax. Jane will discuss the options and will happily arrange group visits to local sites of interest, book restaurants and organise hire cars - or you can just relax at the house, using the heated swimming pool and tennis court or perhaps trying the boat on the lake - the choice is yours.

Dinner is not included today and is generally eaten out, either on the way back from the places you visit or you will be driven to a local restaurant, unless someone wants to cook or barbecue at Le Bourdil Blanc! (B, L)

Day 7 (Friday)
After breakfast, a stroll to the stable yard to mount up for your last day's riding. The route takes you through the Caudeau Valley visiting the villages of Montclard, Saint Georges, St Martin des Combes and Clermont Beauregard and passing the Chateau de la Gaubertie stopping at another idyllic picnic site. After lunch ride back to the manor house in time for drinks and a farewell dinner. (B,L,D)

Day 8 (Saturday)
You will be driven to Bergerac airport or train station after breakfast or, depending on your departure time, you may be able to visit Bergerac street market for some local shopping before departing. (B)
Please note we are happy to tailor the standard itinerary to suit you where practicable, and also offer a progressive route for private groups, please contact us for further details.
7 night stays are on set dates early April to the end of June, and early September to late November.
Please note there is no riding July and August due to the heat

Additional dates are also possible, subject to availability, on request for groups of 6 or more year round.

Other dates are possible when there are optional French conversation classes are also available.

The house can also be rented for groups / families in July and August from Saturday to Saturday.