Our horses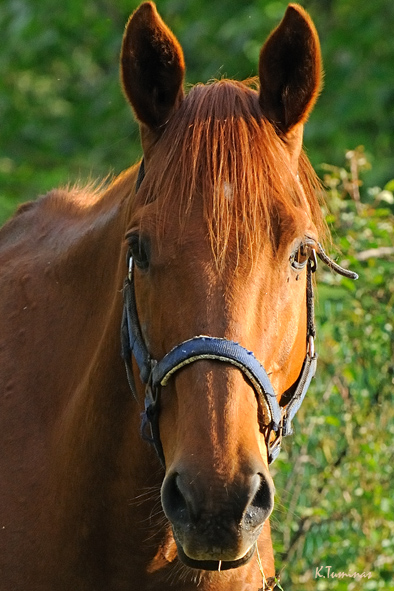 We are convinced that if the horses could talk they would agree they enjoy riding weeks at Le Bourdil Blanc as much as we do. Home during their stay at Le Bourdil Blanc is a recently converted 18th century barn with 11 deeply bedded, spacious loose-boxes. They also spend a great deal of time grazing in the paddock at the bottom of the lawn and paddling in the lake.

All the horses are responsive, biddable, and well cared for, and are carefully selected for each ride using information given by riders on their booking forms. They are drawn from a pool made up of horses belonging to a nearby equestrian centre /stables Many of the horses are now old friends and are welcomed with delight by return guests.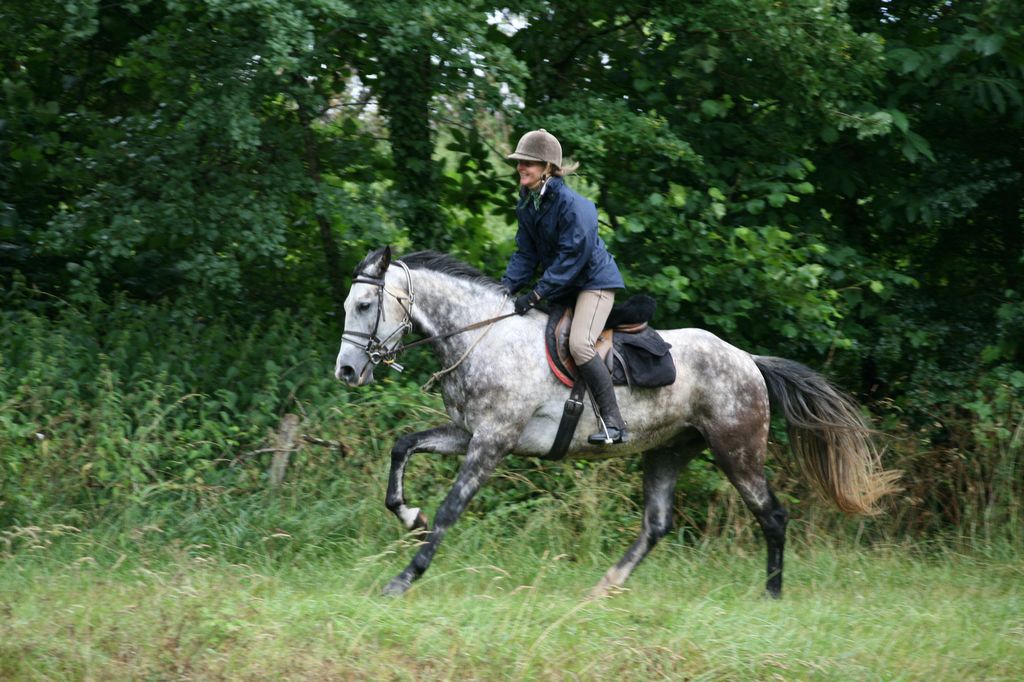 The horses are in the main home-bred crosses with Arab and Anglo-Arab blood. They average about 15hh to 15.2hh, although there are some smaller ponies for children, and they are both calm and reliable as well as forward going and enjoyable to ride. The saddles are either specialised endurance saddles (Forestier, Gaston- Mercier etc.) or traditional English saddles, and the majority are ridden in snaffle bits. Saddle-bags are provided where necessary.
To ensure you and your horse are well matched all riders try out their horse before setting off on the ride. We always have a few extra horses on standby on the first day to ensure that the selection is appropriate. It is important that you voice any concerns about either your horse or tack at the earliest opportunity, we will of course do all we can to remedy whatever concerns you may have, as soon as we can.